Posted on
By Hannah Myers
"Massican brings the refreshing, bright style of Mediterranean white wines to California winemaking." 

 -Massican Wines
Before winemaking, Italian New Yorker Dan Petroski's first love was magazine publishing. He built himself an impressive career working at TIME magazine and Sports Illustrated for almost a decade. Being the motivated and determined individual that he is, Petroski soon found himself in business school at New York University. Upon graduation, Petroski took a celebratory trip to Europe where he promptly fell head over heels for Italian wine, food and history.  
This smooth transition into the world of wine was solidified for Petroski after an extensive harvest at Valle dell'Acate in Sicily, followed by countless internships in Sonoma County. Naturally, Petroski landed himself another notable position, this time overseeing the winemaking at Larkmead Vineyards in Calistoga. (Larkmead is a prestigious Napa winery producing sophisticated Bordeaux varietals, most notably Cabernet Sauvignon).  
It comes by no surprise that Petroski felt the inclination to further explore the vast world of wine. Thus, in 2009 he launched Massican Wines. This project is the culmination of Petroski's cultural experiences, business savvy and vinicultural talents.  
Massican creates a taste of Northern Italy in Napa Valley, California. A glance at the label will unveil our favorite Italian white varietals including Ribolla Gialla, Friulano, Pinot Bianco, Greco as well as Chardonnay and Sauvignon Blanc. Each varietal is fermented and aged separately in stainless steel or oak before Petroski carefully creates the final blends. Each bottle is an homage to his heritage and appreciation for Italian wine and culture.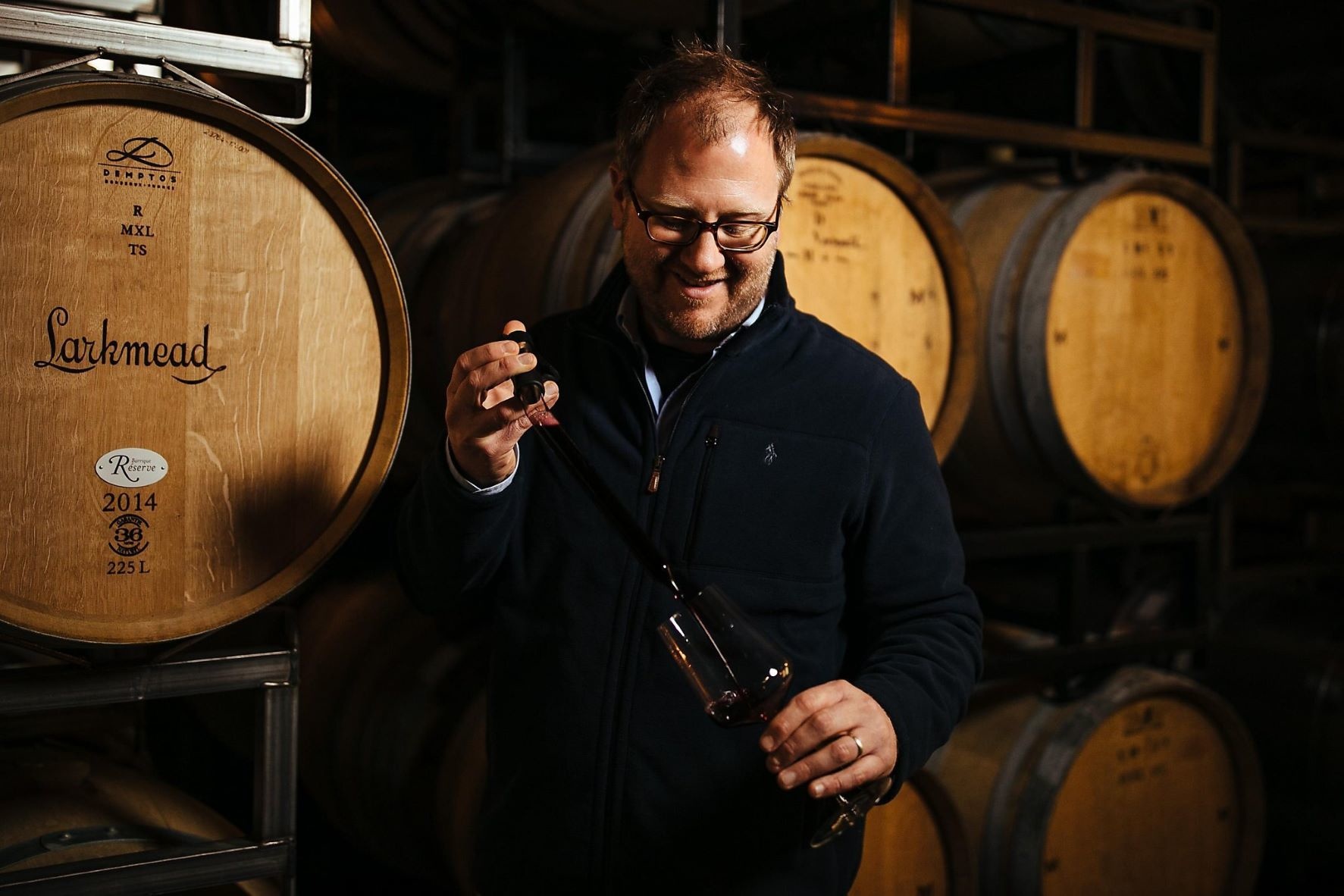 "How to describe Dan Petroski's Massican wines? They're from California, but somehow don't taste like it. Ostensibly they're modeled on the wines of Friuli, in northern Italy, but they don't taste quite Italian either. The Massican wines are white wines. They're crisp wines, high in acid. They're fresh – neither laden with creamy richness nor beset by savory funk. Words like "clean" and "pure" come to mind. Saltiness appears. So does bright, relentless fruit." 
 -Esther Mobley, San Francisco Chronicle  
Wine lovers around the country are now raving about these fresh expressions of the Italian classics. Over the years Petroski has been featured in San Francisco Chronicle, Forbes, Wine Enthusiast and Wine Spectator just to name a few. We've tried these wines ourselves and we tend to agree; Massican wines are simply deliciously unique. 
Taking the extra mile yet again, Petroski came full circle by recently publishing Massican Magazine, a collaborative effort with Phaidon Press.  "Each issue excerpts a passage from one of Phaidon's published books and hopes to inspire readers to experience and celebrate a well-spent life. The magazine's inspirational journey began with Massican's touchstone – the color blue – in August 2020, and continued on to the worlds of architecture, art cooking, fashion, travel and more. Enjoy!" – Dan Petroski
---